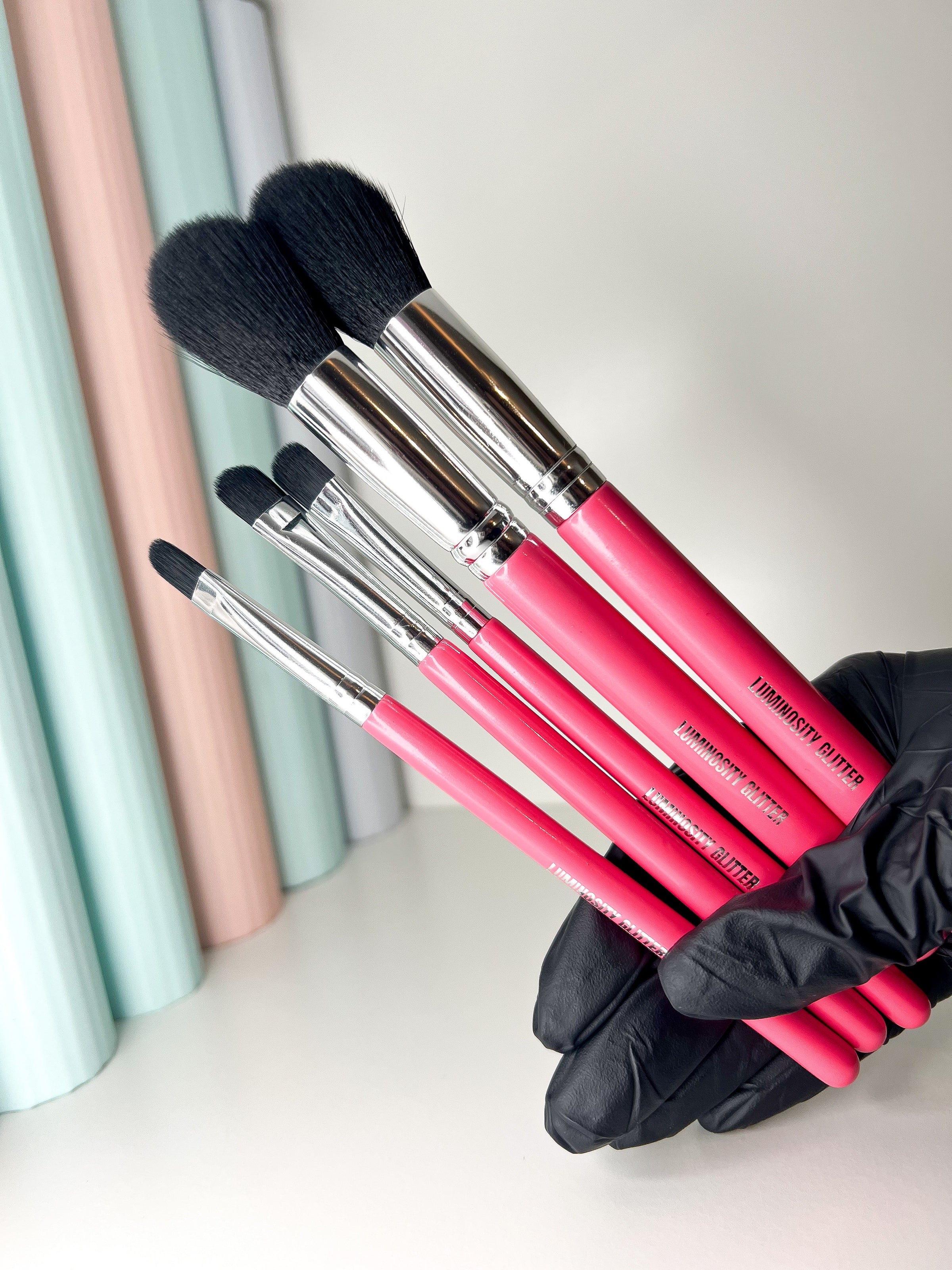 Luminosity Glitter
Brushes
The perfect pink tools for creating your glitter look.
Luminosity Glitter's Makeup Brushes 
Our brand new hot pink shimmery brushes are perfect for applying your eco glitter
With a wooden handle and super soft synthetic fibres.
We recommend the smaller brush for intricate glitter details or applying neon body paints and the larger brush for applying fine glitter to complete your look.