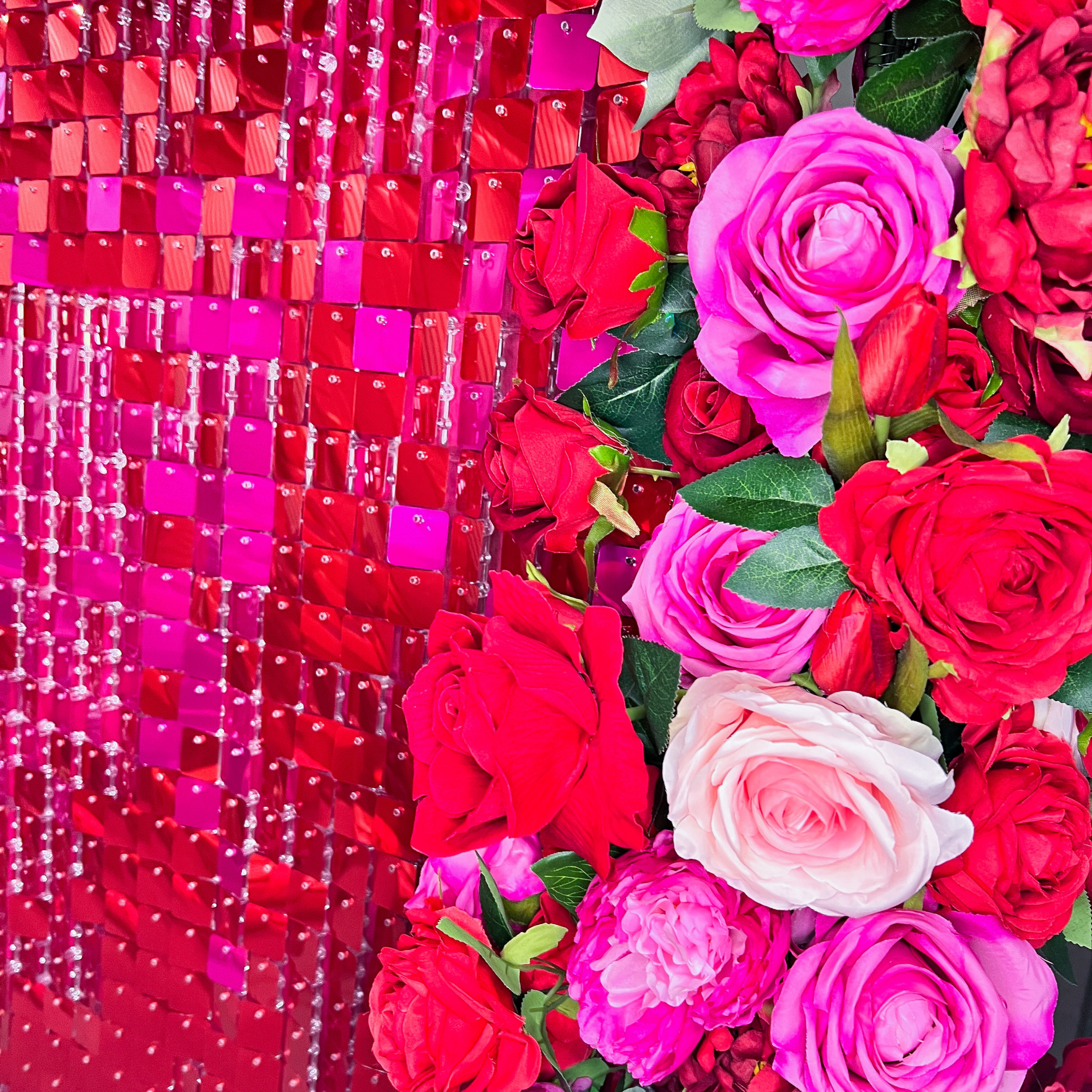 Event Decor
We've carefully curated a selection of fabulous additions for your event including our sequin walls, florals and neon sign hire.
We're based in West London and currently cover London, Surrey, Sussex and Berkshire. For events further afield please get in touch to discuss your requirements.
Hire our
Sequin Walls
Add some extra sparkle magic to your event with one of our luxury sequin walls.
Luxury Florals for Hire
Luminosity Glitter now offer a range of luxurious silk florals to hire for your event including the latest addition; our floral box which can be customised with flowers to match your colour theme or branding.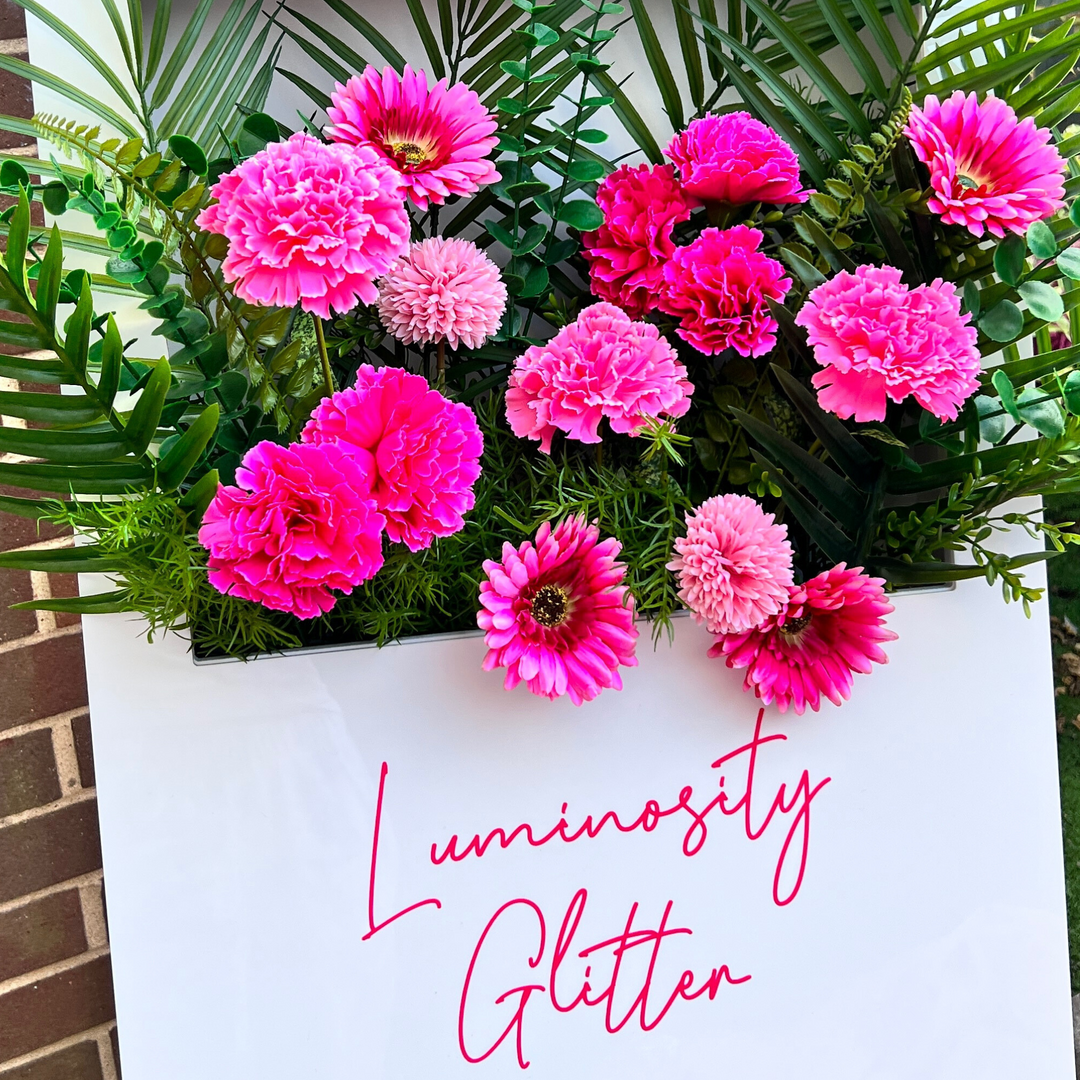 🌸 Floral Box 🌸
The latest addition to Luminosity Glitter.
Displayed on a white wooden easel, our floral box is individually created for your event using silk flowers and can be tailored to your theme/brand colours with writing to match.
🌸 Floral Garland 🌸
A beautiful garland filled with red and pink flowers.
We also have a bright and bold dried pampas cloud available for hire. The perfect additions to any sequin wall.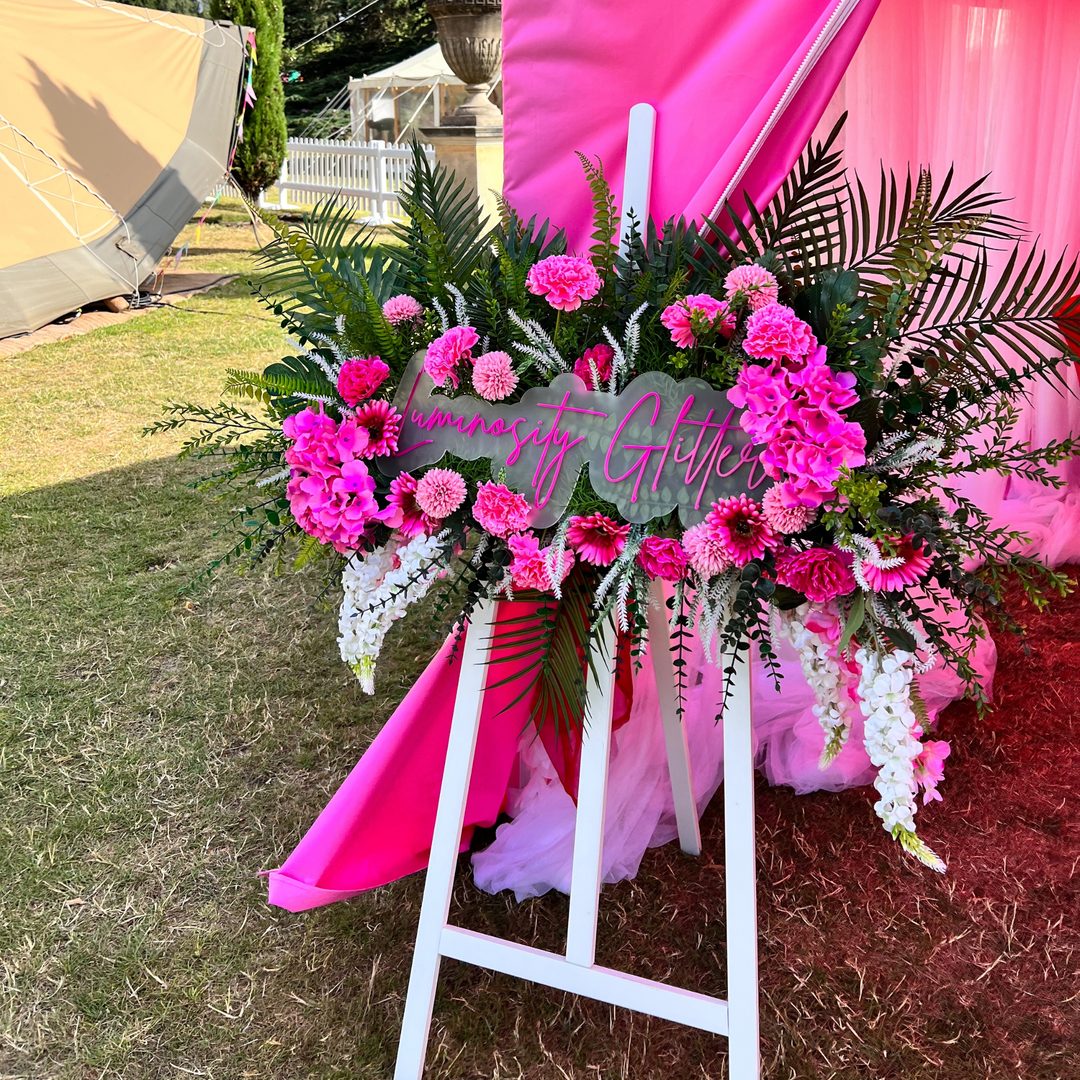 🌸 Floral Easel 🌸
We can create a stunning floral arrangement on our white wooden easel for you. The sign writing can be customised for you or your company and wrapped for you to take home at the end of your event.
Neon Signs
Illuminate your event by adding one of our led neon signs to your sequin wall hire.
Let's Party
🚨 New arrival! 🚨
Available in a warmer shade of white
Luminosity Glitter
Our hot pink Luminosity Glitter neon sign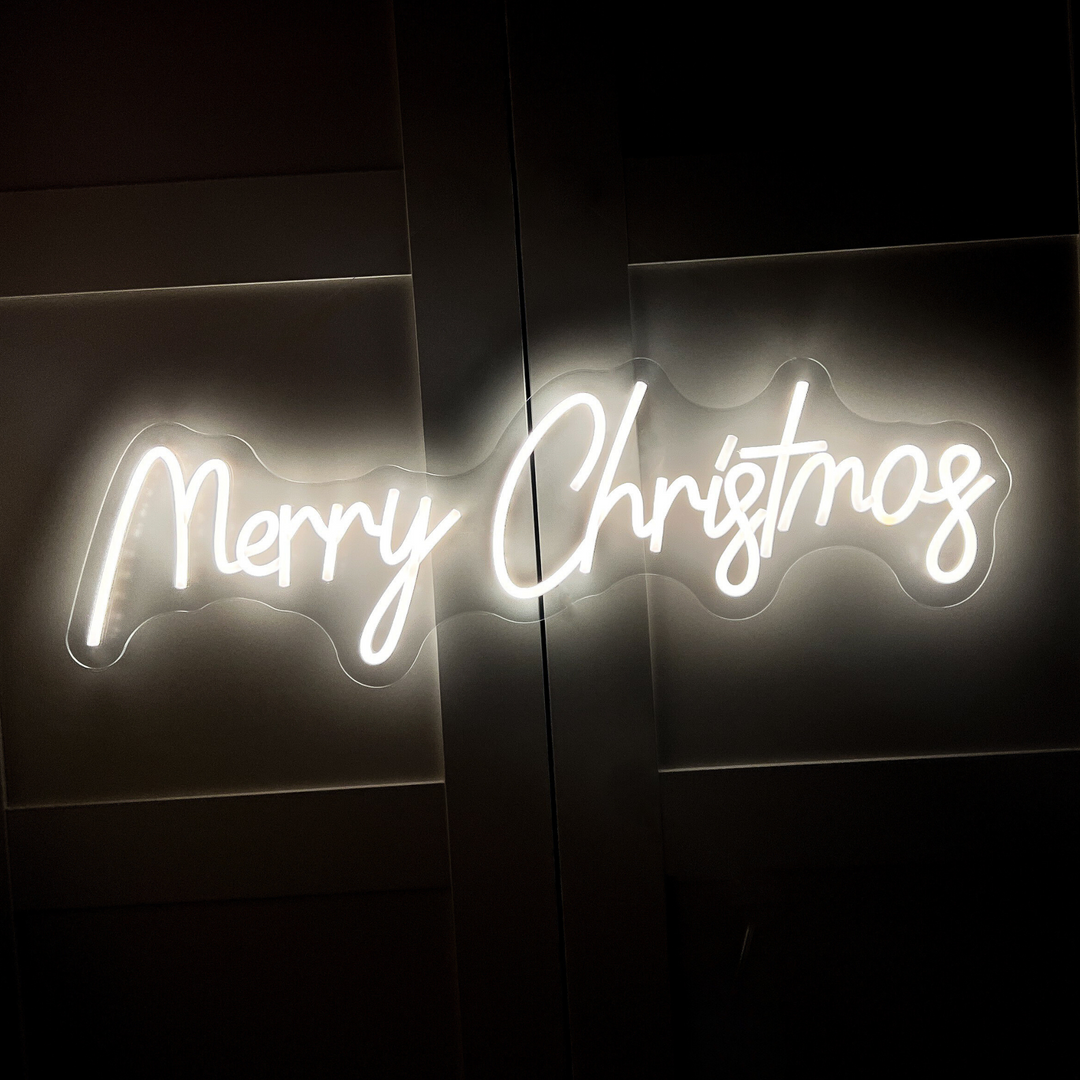 Merry Christmas
🚨 New Arrival! 🚨
Available in a warmer shade of white

Get in touch with us to discuss your event
info@luminosityglitter.co.uk