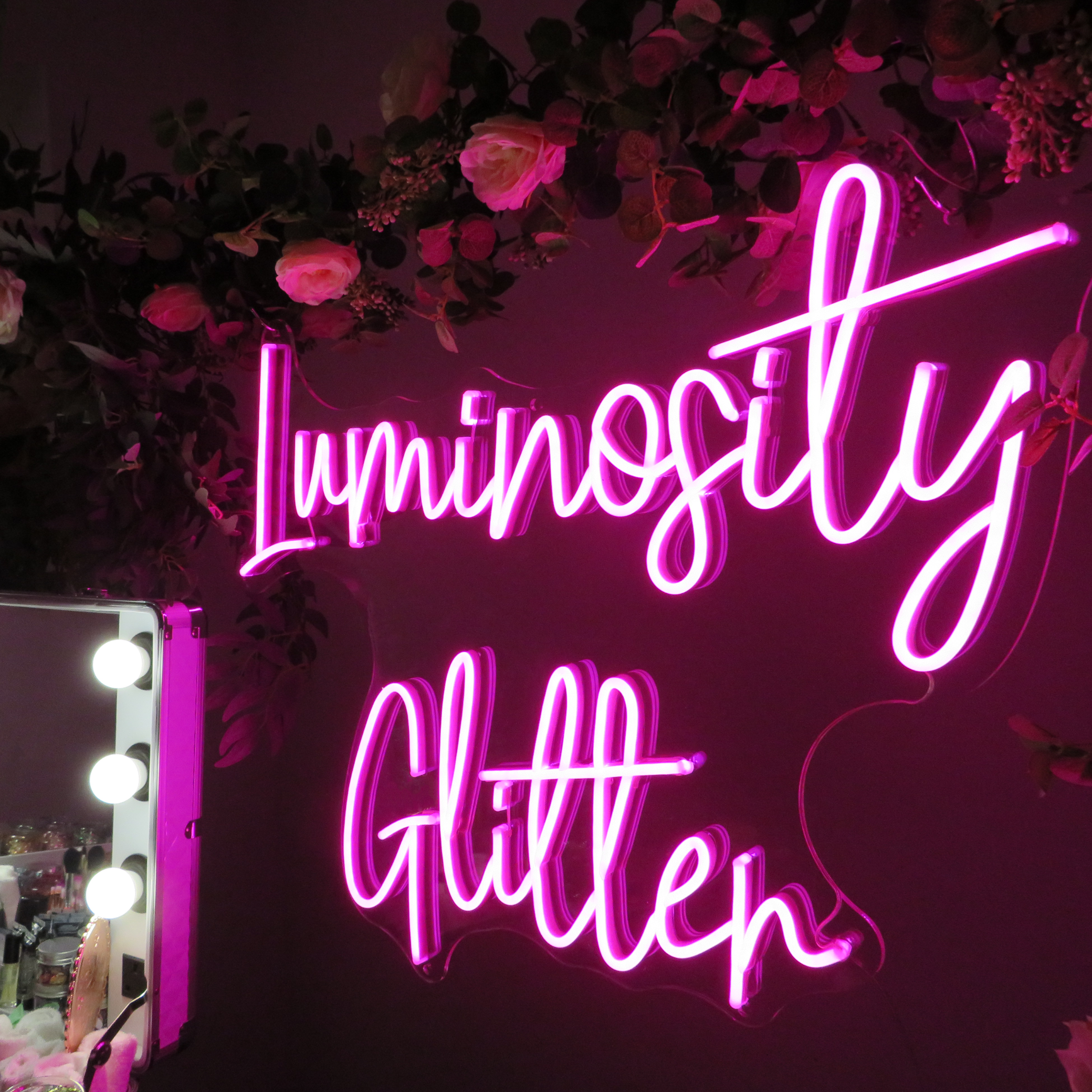 Pre-Book
Pre-Book your time slot!
Beat the queue by pre-booking your slot at the glitter bar! 👩‍🎤✨
Hello Hello Helloooo Drag Con UK 2023
We are so so so excited to be returning to Ru Paul's Drag Con UK in January and to provide an even better experience for you fabulous people, we're introducing a pre-booking system for the glitter bar.

Pre-booking your slot at the eco glitter bar at Drag Con UK in January is a great way to beat the queue and make the most of your time at the event.
👑 So little time and so many queens (and sparkle!) 👑

On the day:
Simply pop over to the Luminosity Glitter booth at your reserved time slot and let one of our friendly team know you're here for a pre-booked slot.

When you pre-book your glitter bar time slot with us, we've made it super convenient.
Instead of paying everything upfront, all we ask for is a small £5 deposit per person when you make your booking.
This deposit secures your spot and shows your commitment to your glitter appointment.
After your fabulous glitter session, we'll calculate the total amount due based on the design and colors you've chosen
(all designs and pricing will be advertised clearly on our easel at the front of the booth) and your £5 deposit will be deducted from your final payment.
And here's the fun part – you can settle the remaining payment after your glitter application when you're absolutely satisfied with the fantastic results.
It's all about ensuring you have a fantastic and stress-free glitter experience with us!
Glitter Beards
Rainbows
The most fabulous glitter team!